If you're having difficulty placing an order, such as receiving an error message or unable to enter your details at the checkout, please try either of the following:
Remove the items from your cart, refresh your browser and try the purchase again.
Clear your browsing data and cookies and refresh the page.
Switch to another browser or device to place the order.
Important: Before re-attempting to place your order, please check your bank account and inbox to see if any funds have been deducted or if you've received a confirmation email. If so, your order has been successfully placed - our site just experienced a glitch!
If you're still experiencing difficulties or you're unsure if you've successfully placed an order, contact our Skechers Experts below. Please include the following information:
As much detail about the issue as you can
Screenshots of error messages (if any)
Which browser you're using
What you've done to try to resolve it so far
Alternatively, our Skechers Experts can place the order over the phone for you. You are welcome to pay with any accepted method. All payment details are kept strictly confidential and off-recording.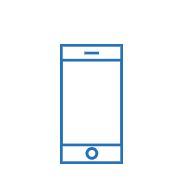 Call our Skechers Experts on 0800 753 243 and press 1.
We are available on weekdays during business hours.